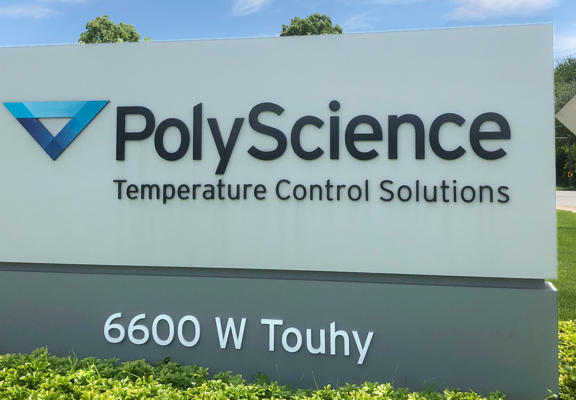 What does it mean to be PolyScience Proud?
It means being part of a team, culture and company that believes in quality, reliability, dependability and opportunity to build more than a job, but a career.
From the factory floor to the front office, we are a part of the PolyScience team that continues to work, innovate and create new and exciting technologies that are changing the world.
Changing the world of temperature control is more than a "catch phrase," it's what we are good at. We have pioneered innovations ranging from the first zero-switching circulators to the first refrigeration systems for DNA amplification to award-winning product lines in the culinary and extraction industries.
Our Refrigerated Circulators, Heated Circulators, Chillers, Recirculating Coolers, Water Baths, and Application Specific Products are designed for ease of use, to take up less space, integrate into laboratories seamlessly and perhaps most importantly, make our customers' work productive and enjoyable.
We are always looking for bright and innovative people to join our team.
Positions are being added as our company continues to grow. If you don't find something today check back. We are always updating new listings.
To find out more about who we are and what we do, check out this video, or follow us on social media.
PolyScience is a global leader in introducing new technologies to the industrial and laboratory industries. Customer requirements are met through a manufacturing facility, and fulfillment center both located in Niles, IL. Quality goals are created to support and embrace the lean philosophy that governs all of PolyScience.