For more information about our culinary line, customer service or technical support for culinary products, please contact Breville.

Back then, the idea of industrial temperature control equipment and fine dining seemed like a far-fetched idea, but not to Philip. His passion was and still remains cooking. That plus his knowledge of chemistry and engineering were just what was needed.
Philip and the PolyScience team worked together to develop the first Sous Vide equipment based on the precise temperature control equipment that PolyScience was already manufacturing.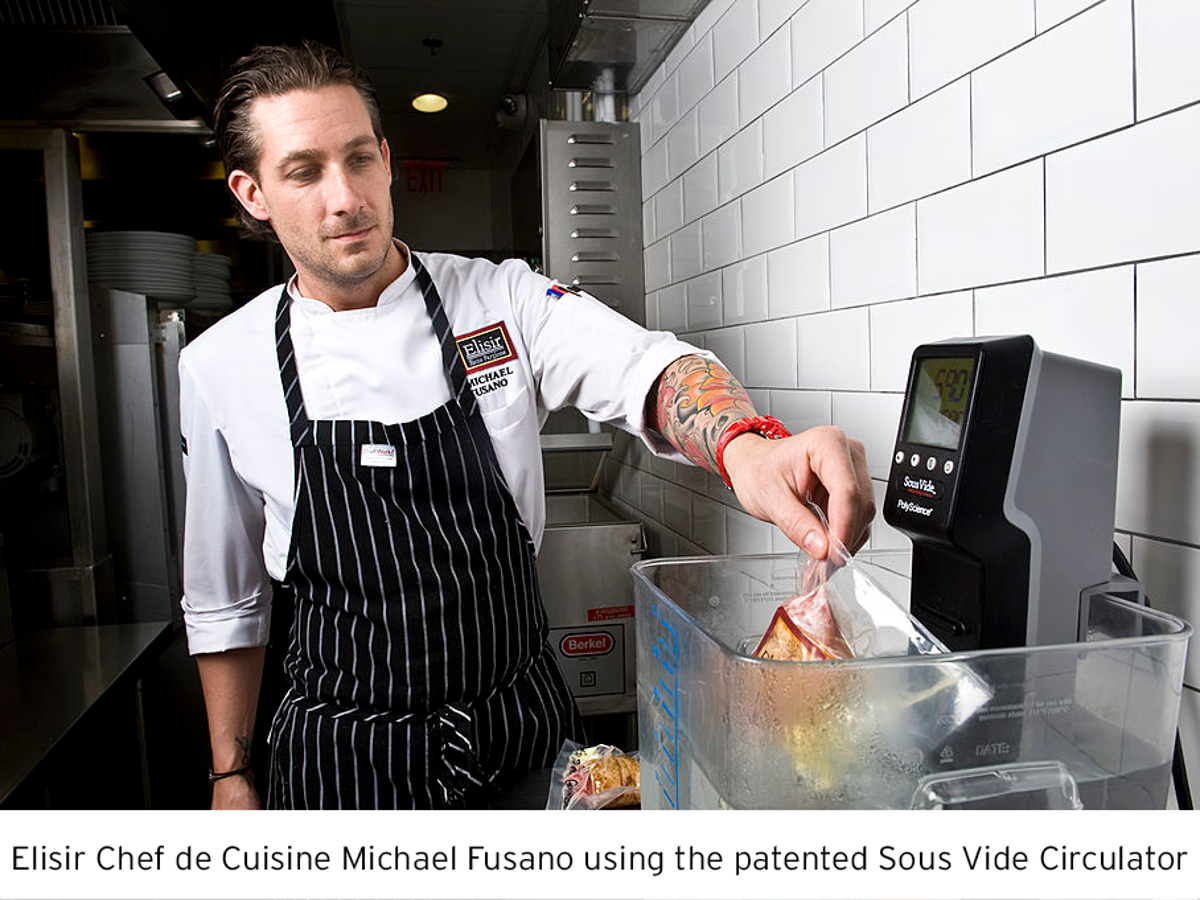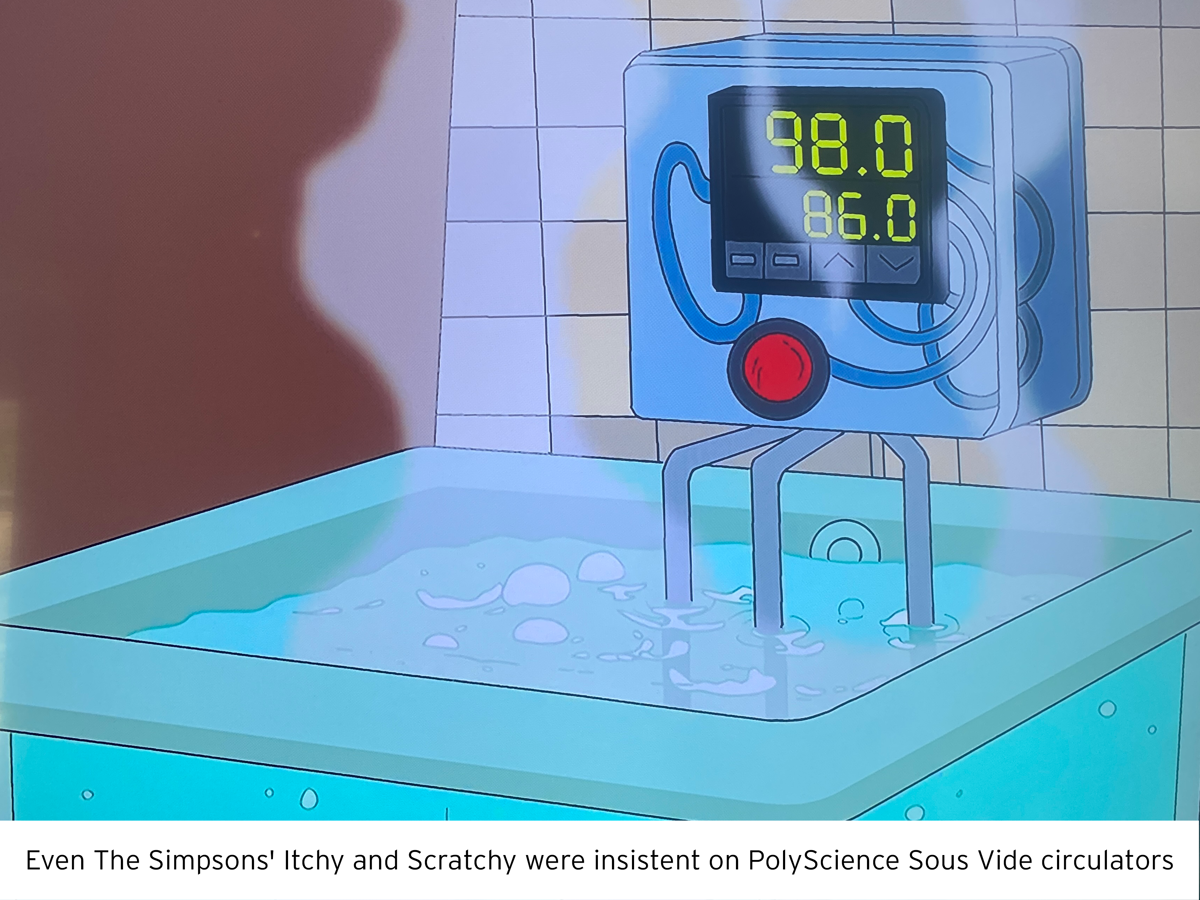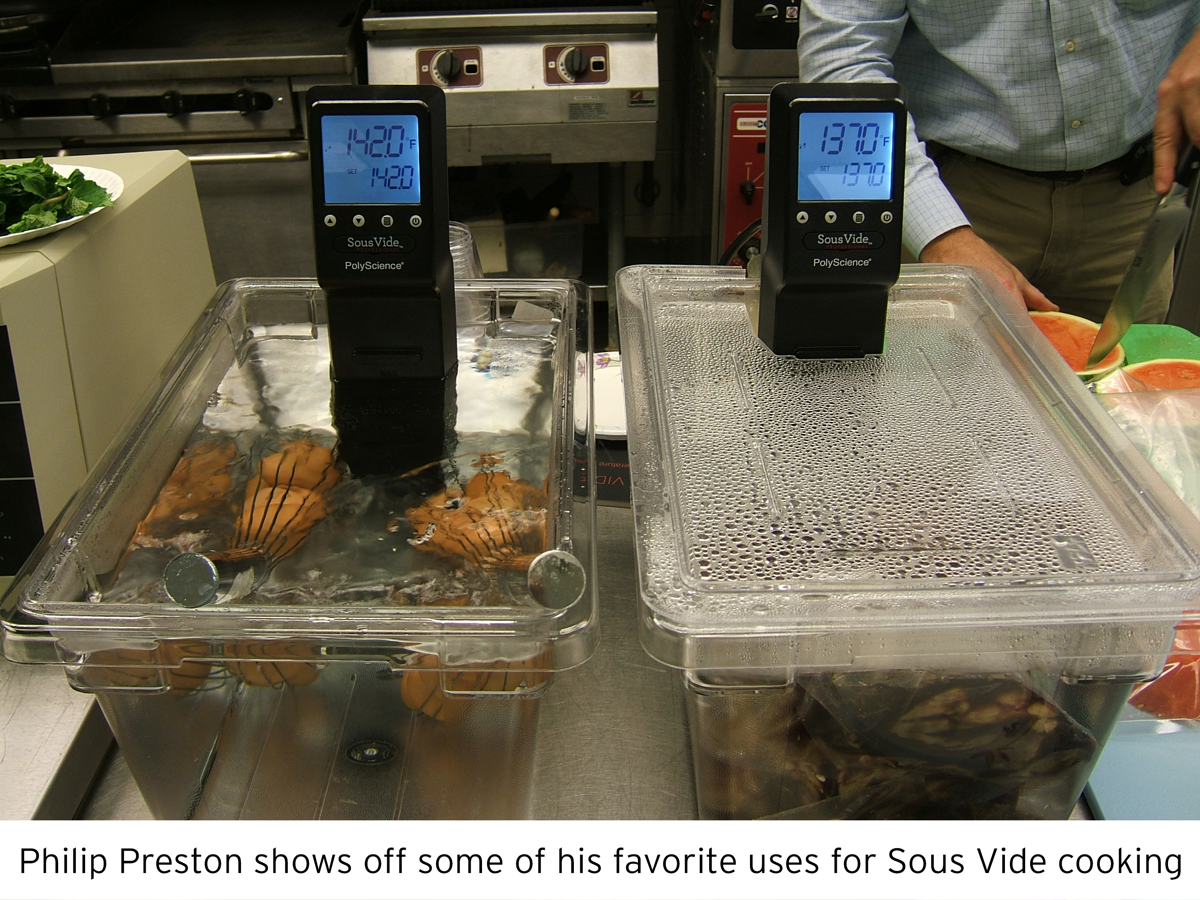 The original idea for Sous Vide cooking technique was invented by Chef Georges Pralus in collaboration with Bruno Goussault in 1974 for his restaurant, Restaurant Troisgros, in France. Philip worked with the best chefs in the world to create the first purpose built sous vide equipment that focused on culinary, making sous vide cooking approachable to professionals and home cooks.
We offered an immersion circulator that could clamp onto the side of nearly any stock pot or other cooking container. It provided heating, circulation, and temperature control in one small unit. The idea took off and we responded to the demand of the market by expanding to circulating baths. To make it functional for restaurants and large dinner parties we made baths large enough to feed a party or restaurant of people.
While sous vide cooking was initially developed for commercial kitchens, it quickly gained popularity among home cooks. The technique has revolutionized the way people cook, allowing people to cook food to precision, resulting in consistent and perfect results every time.
Change was happening quickly and culinary schools like CIA and Kendall, influential chefs like Heston Blumenthal, Thomas Keller, and Grant Achatz, and even TV shows like Iron Chef, Master Chef and The Simpsons all wanted to be a part of the sous vide revolution.
In 2008, another challenge came by way of the world-renowned chef Grant Achatz when he challenged Philip and the PolyScience team to design and build a product that could uni-directionally rapidly freeze quick freeze food.
Philip and our team of engineers developed the Antigriddle™, a cooktop that cools quickly down to -30°F, so whatever you put on it quickly, unidirectionally freezes. The Antigriddle won Food Network's Tasty Technology in 2007 and again changed the landscape of cooking.
In 2010 Philip created The Smoking Gun™ by turning a handheld battery-powered keyboard vacuum into a cold smoker that could infuse smoke scent and flavor without hours of time and heat, not only evolving the culinary industry yet again but transforming the world of cocktails as well.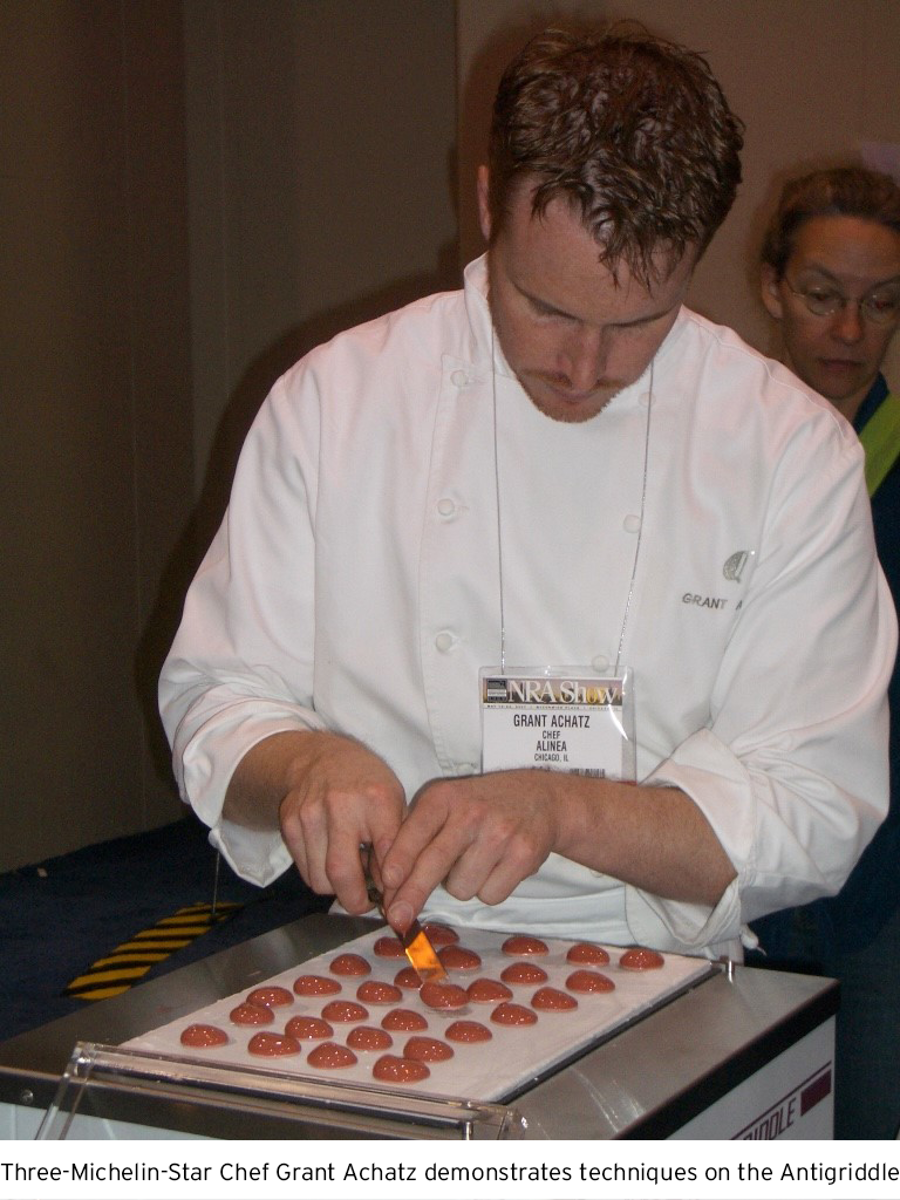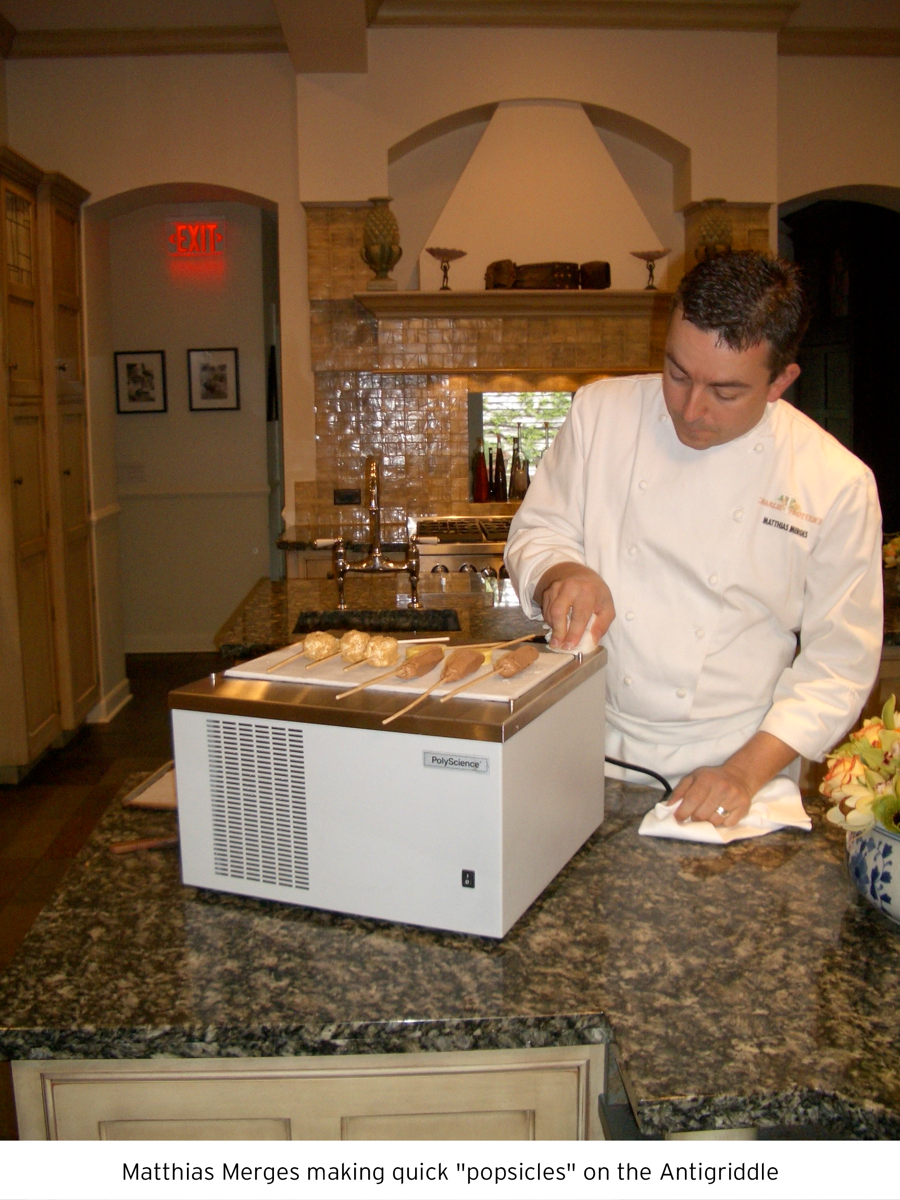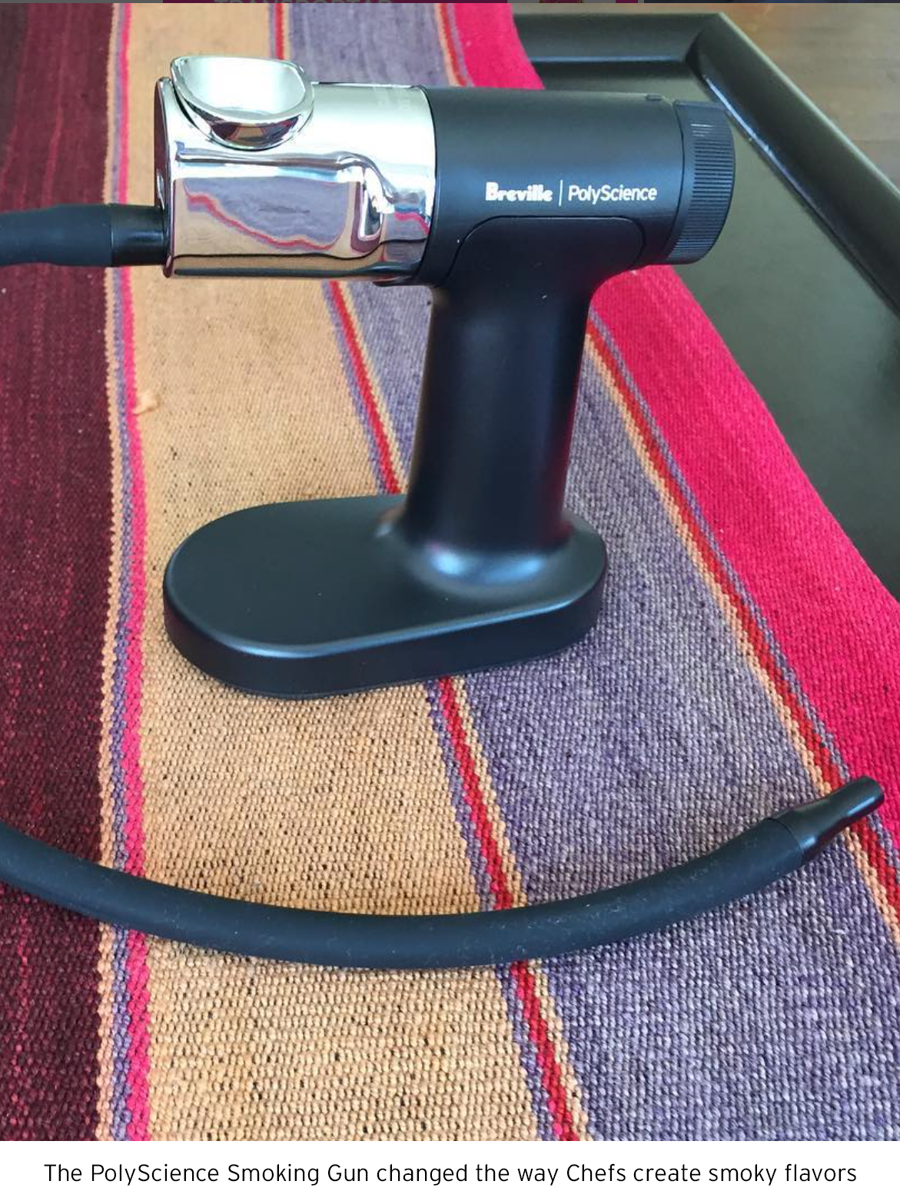 In 2014, Philip's cookbook, Immersed, hit the market featuring his favorite personal recipes he developed and continues to share with friends and family to this day.
By continuing to look forward in our designs and challenging the status quo PolyScience isn't resting on our history but using that as a foundation for innovation and growth in both the culinary and temperature control industries.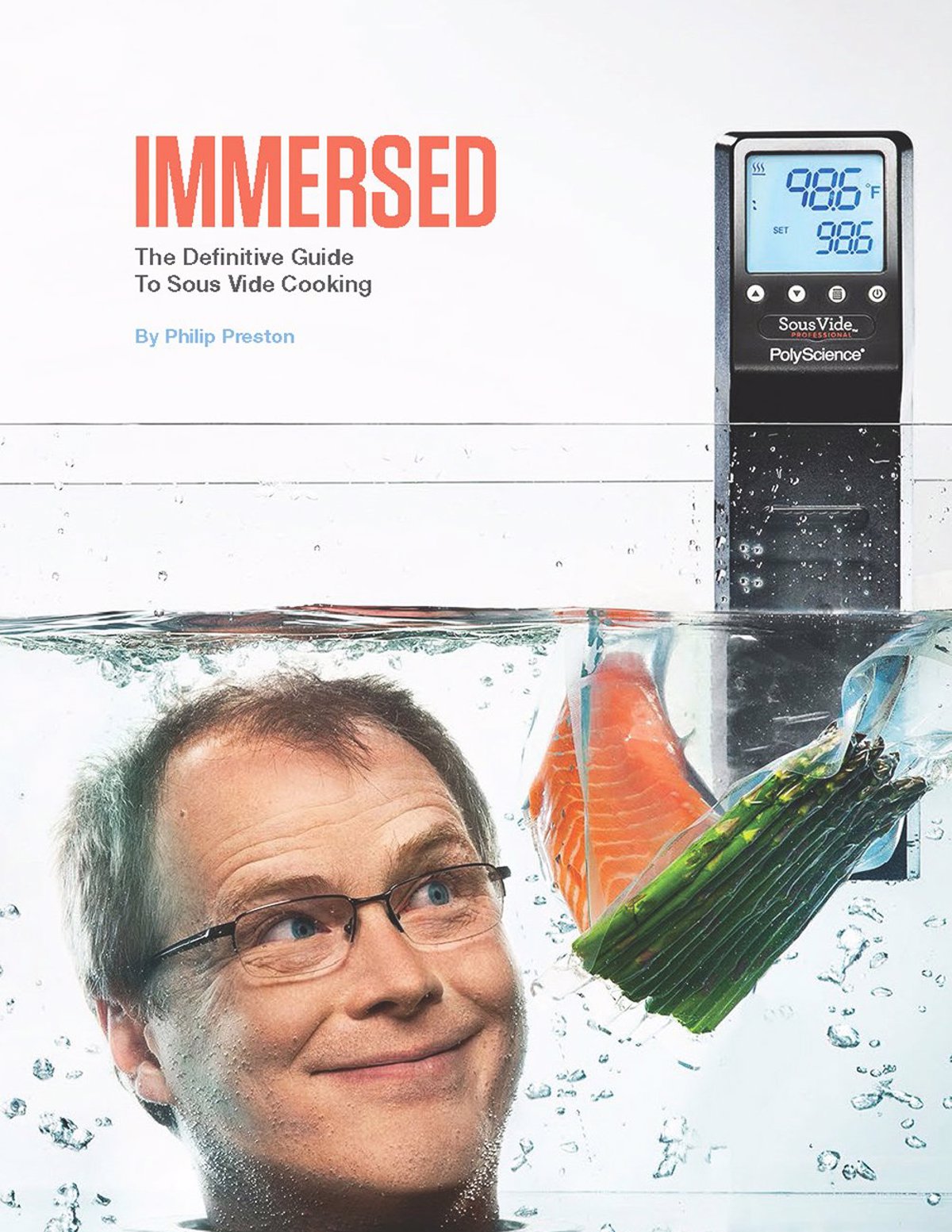 For more information about our culinary line, customer service or technical support for culinary products, please contact Breville.