A versatile range of products to fit every need
Our circulating baths are designed to work hard for your specific needs while making your job more efficient and ensuring the most precise temperature control. The baths feature an integral pump, heater, refrigeration system, and temperature controller. In addition to low temperature applications, Refrigerated/Heated Circulating Baths offer more precise control for applications that require bath temperatures near or below ambient. All PolyScience Circulating Baths provide internal circulation as well as external circulation capability.
To learn more about our Refrigerated/Heated Circulating Baths, download our free information guide here!
Features
Working temperatures from -40° to + 200°C
Temperature stabilities to ±0.005°C
Volumes from 7 to 75 liters
Four controller types with large, intuitive displays and multiple communication options
Large bath openings and easy to clean surfaces
Swivel 180™ Rotating Controllers
LidDock™ Lid Stowing System
DuraTop™ Chemical Resistant Deck
WhisperCool® Environmental Control System
Cool Command™ Technology
PolyScience Refrigerated/Heated Circulators come with the following accessories:
Reservoir cover
Bypass tubing
Male inlet and outlet adapters for 3/8, 1/4, and 3/16" (.95, .63, and .47 cm) tubing, 1/4" to M16 adapters also included on 50Hz units
6' (1.83 m) standard grounded electrical cord with country-specific plug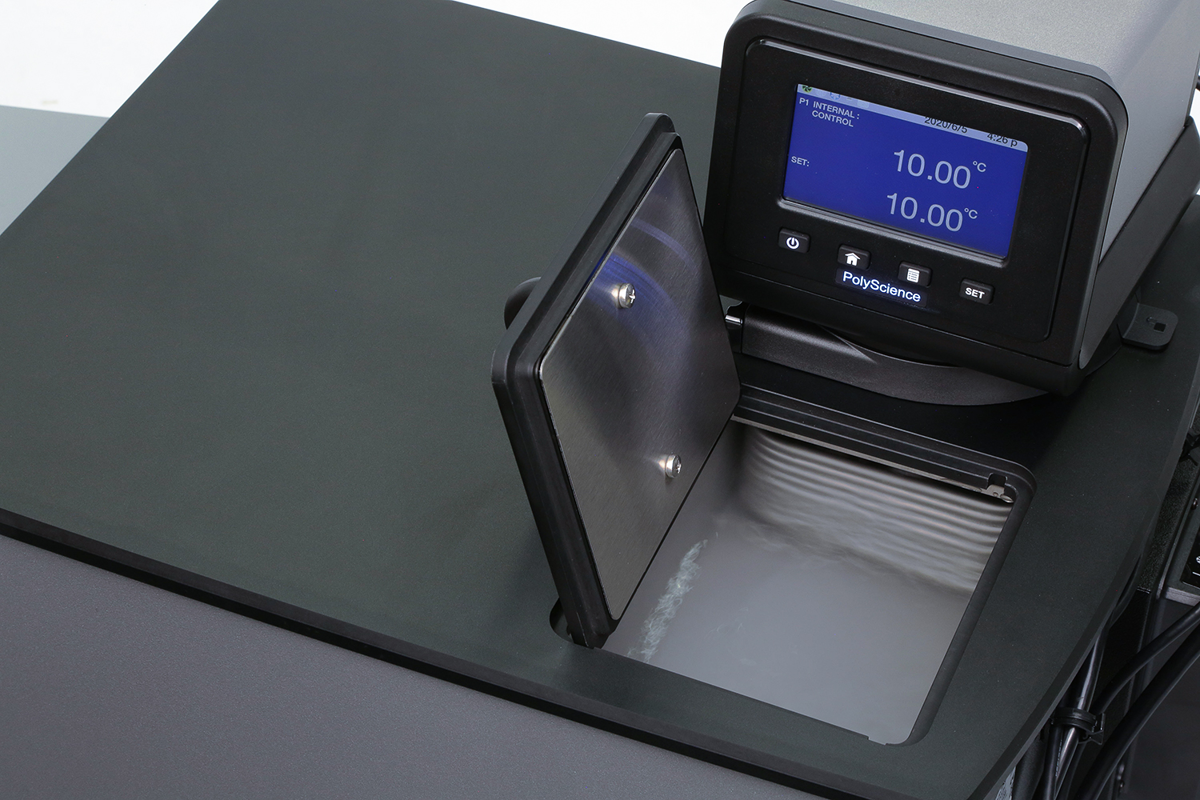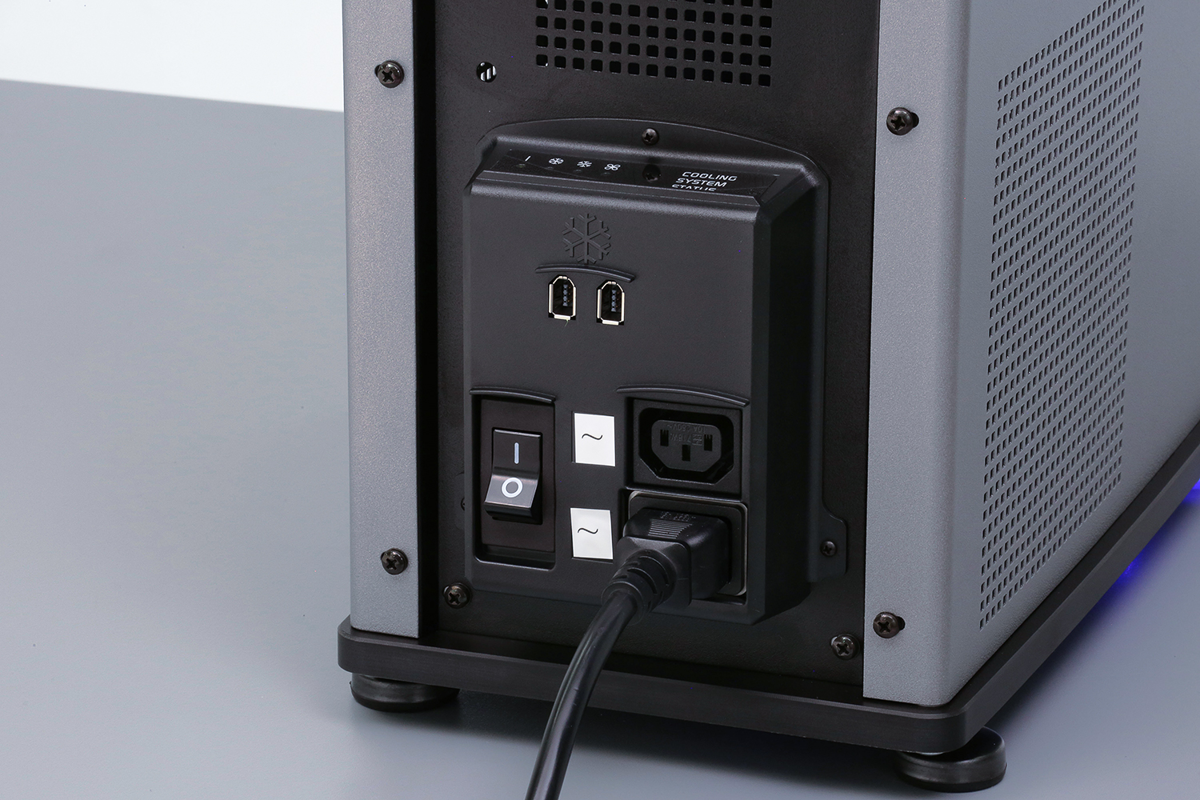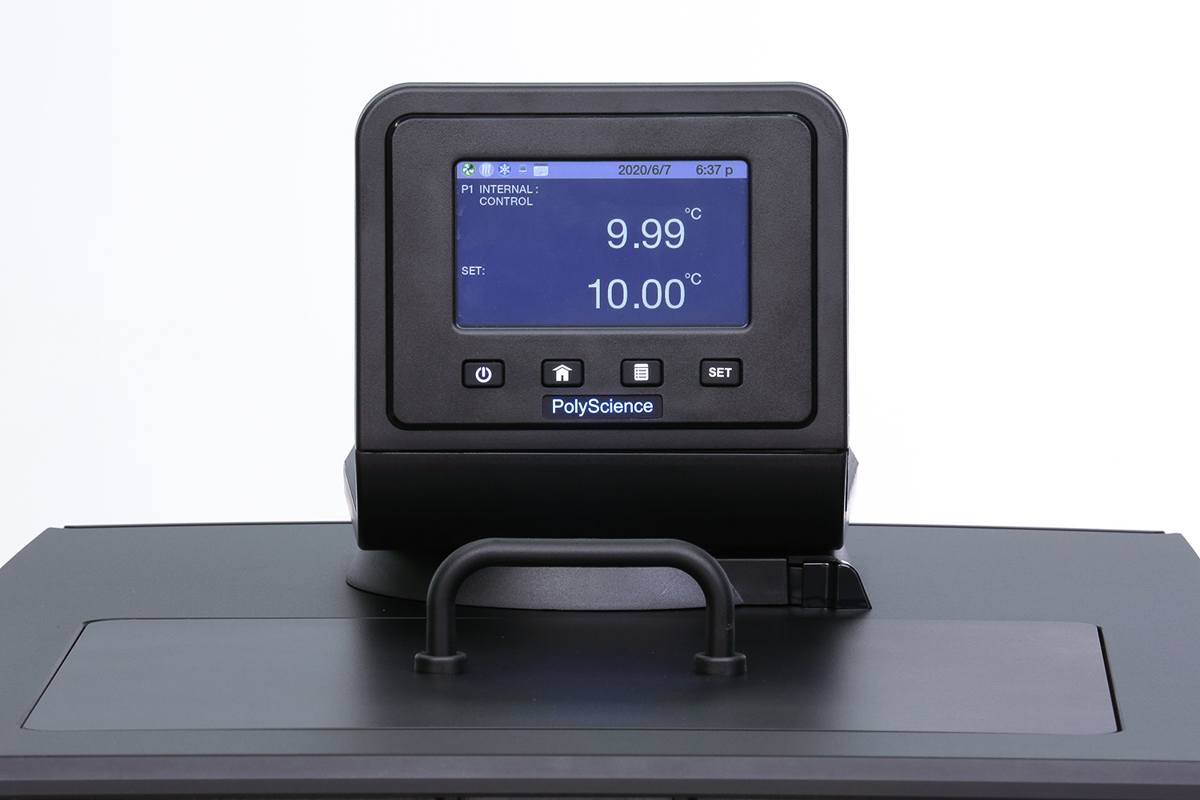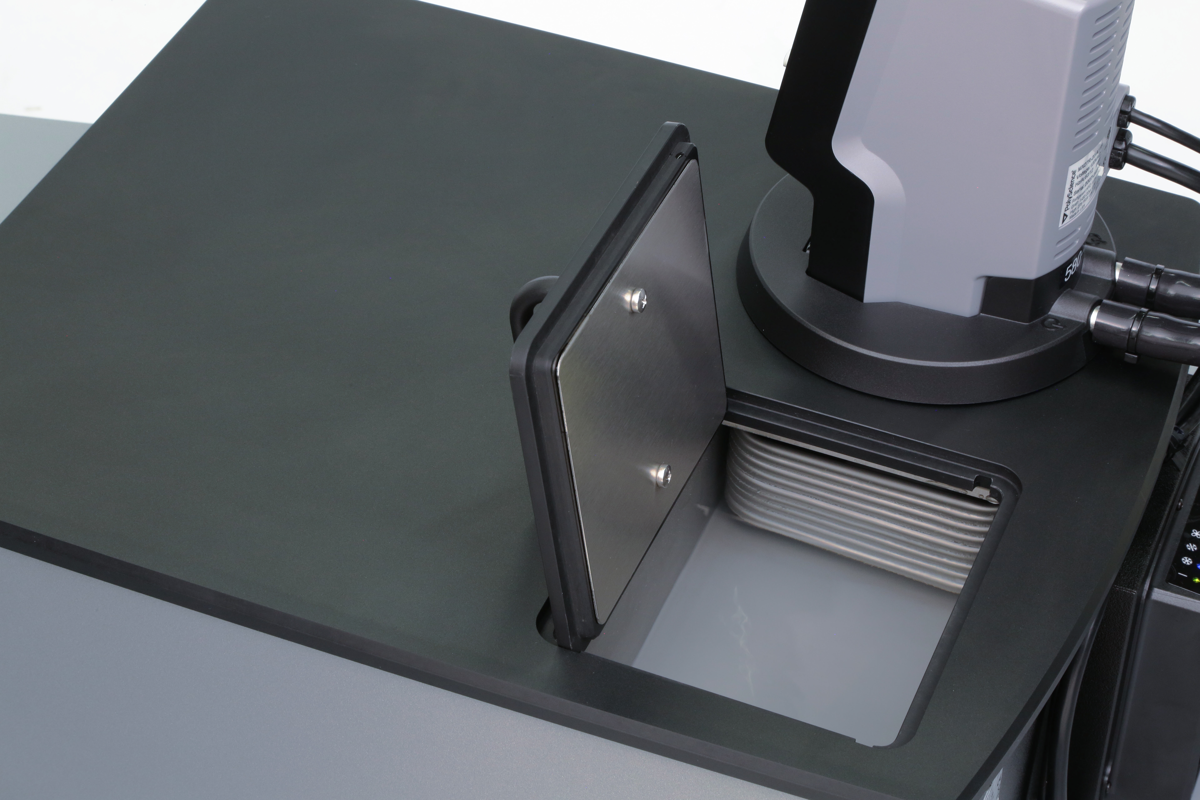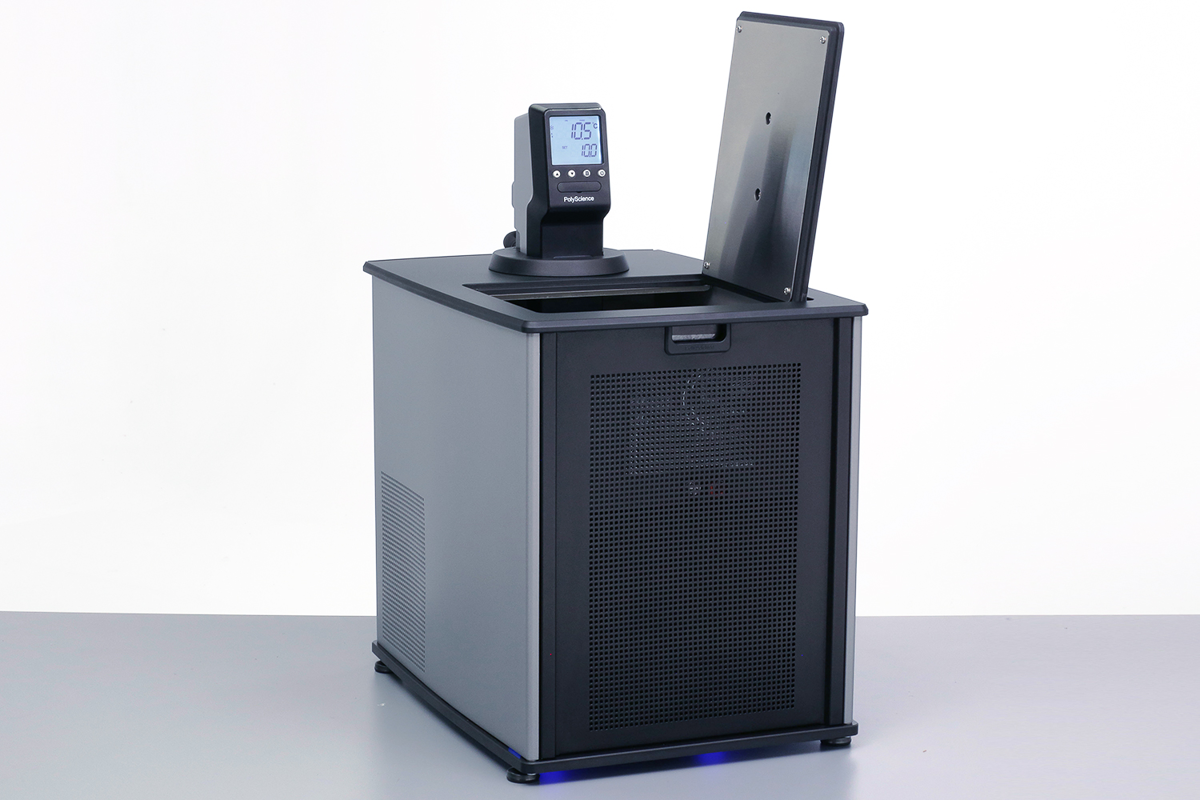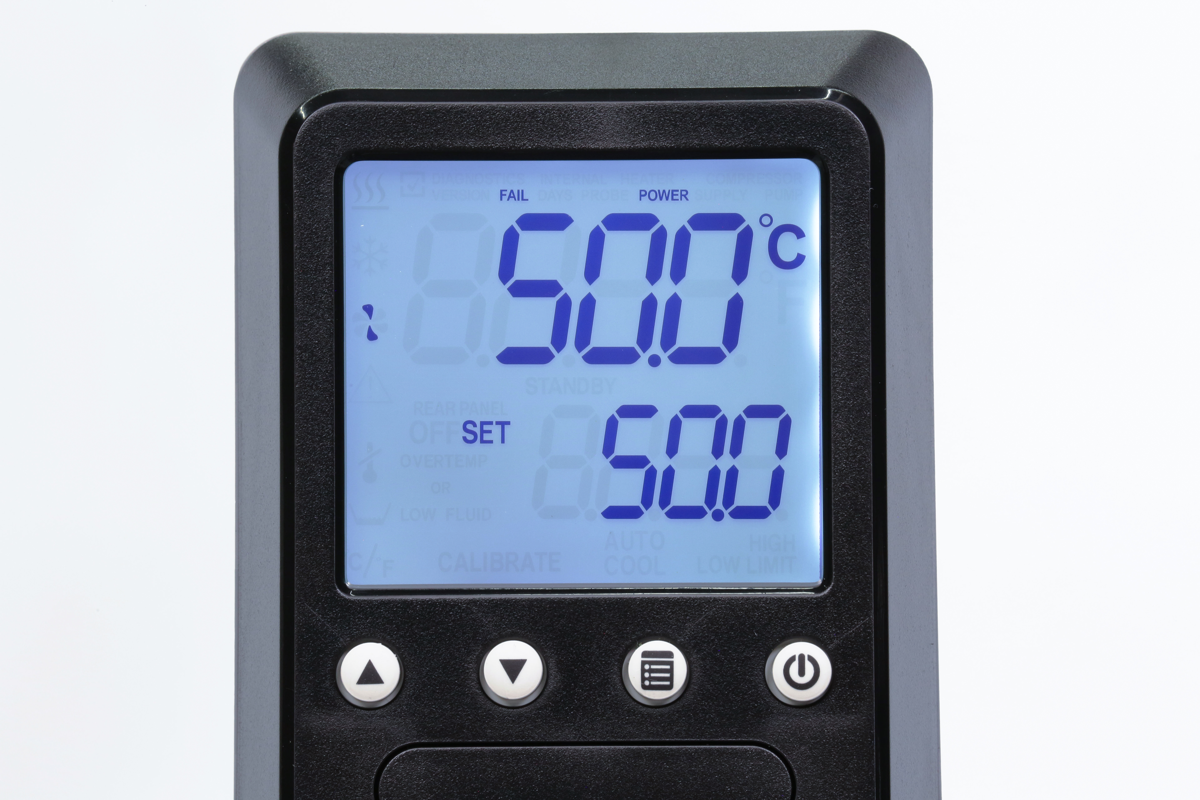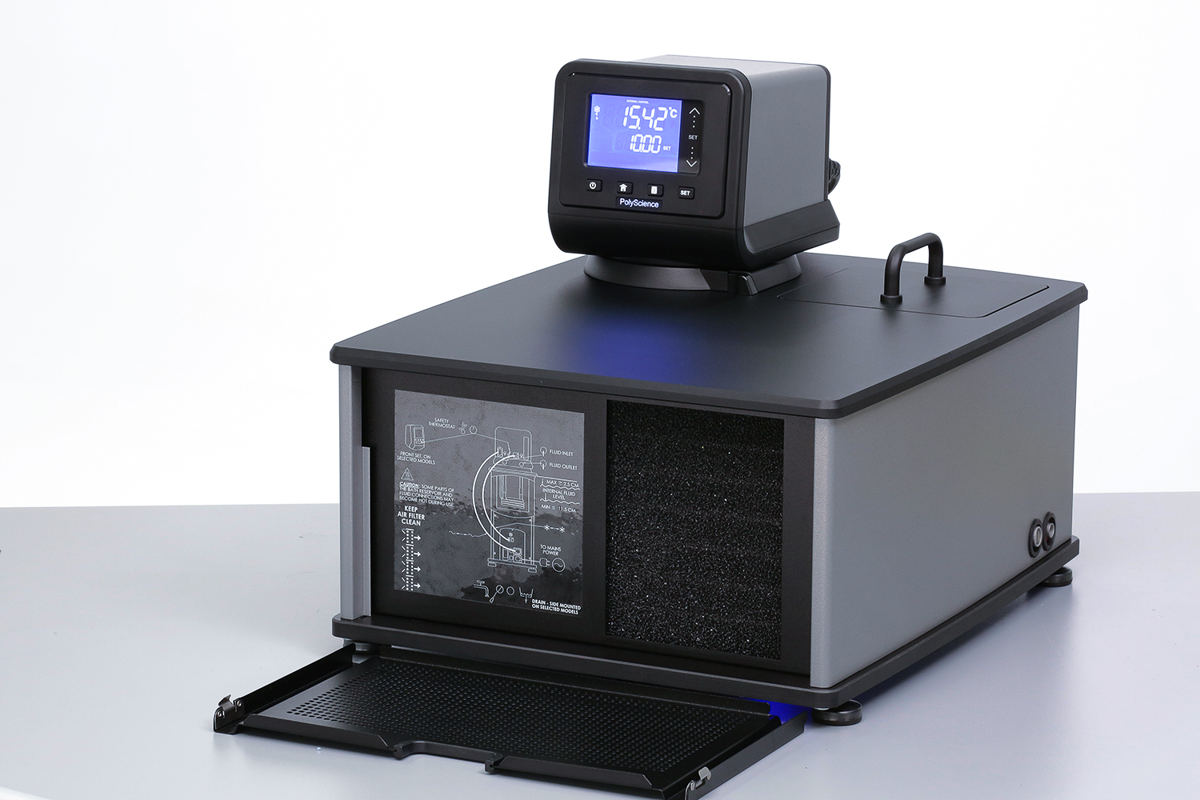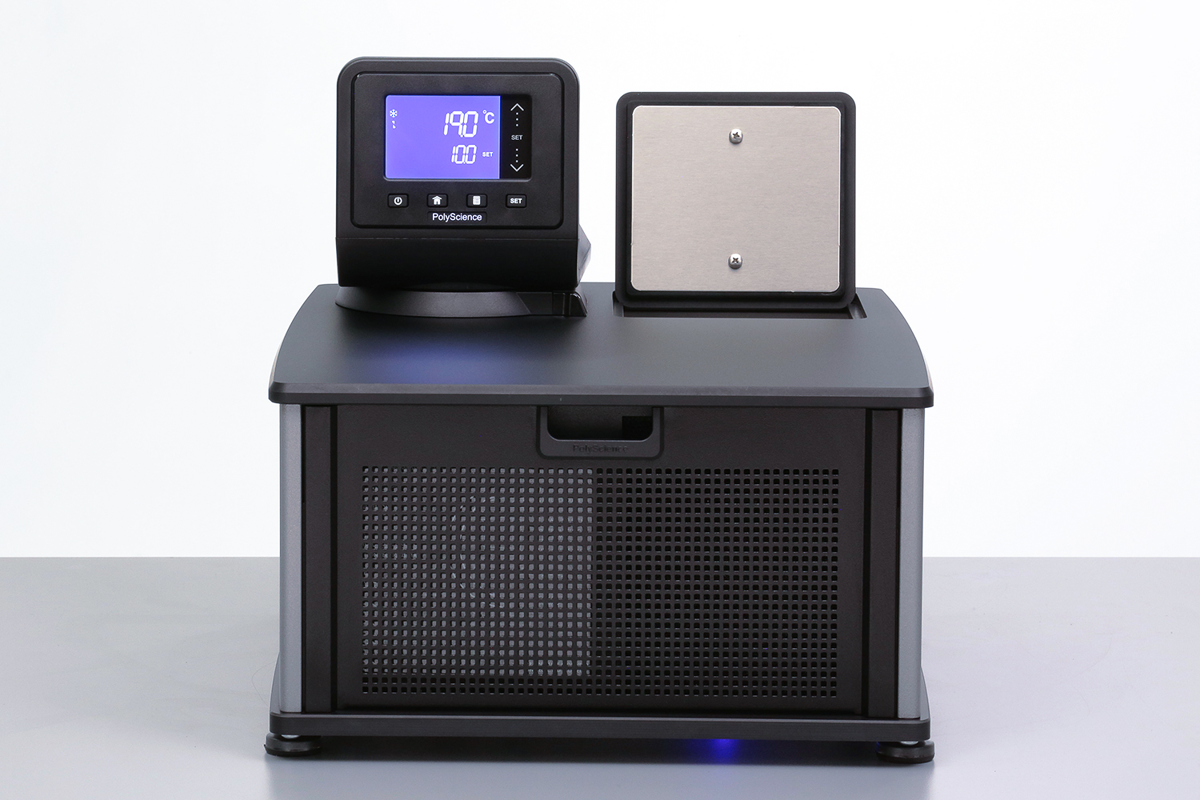 Intuitive and Precise
Our controllers display it all: internal bath temperature, external bath temperature, set-point and more–all on one easy to read screen.
Whether equipped with the entry-level controller or our most sophisticated icon-driven SmartTouch™ interface controller, PolyScience units are extremely easy to use. Clear navigational buttons and menu prompts guide you through setup, making operational and temperature set-point changes simple and precise.
Advanced Programmable temperature controllers guide you through setup and operation using universal icons, on-screen help and logical menus.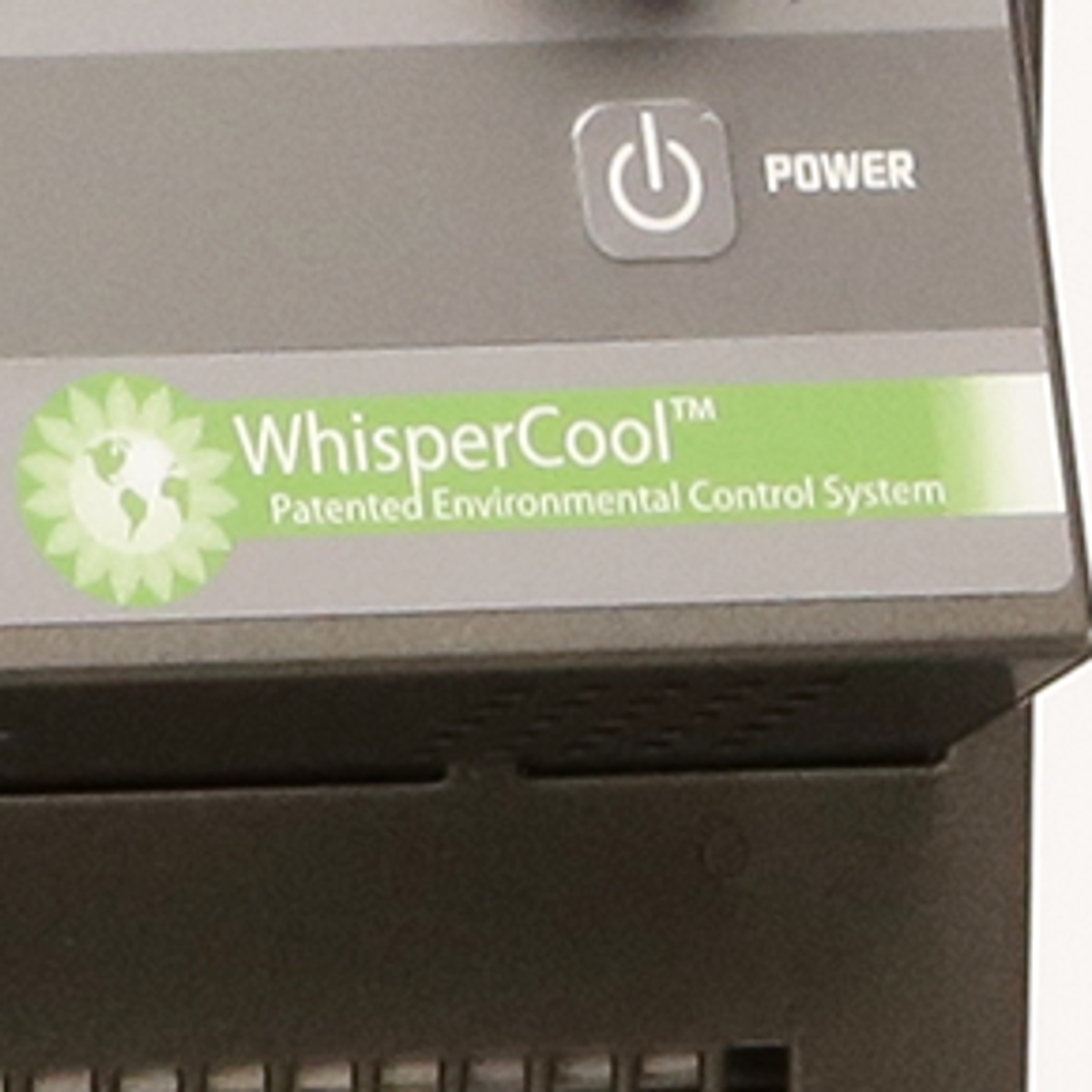 WhisperCool®
Quiet, energy-efficient heat removal. Our patented WhisperCool® Environmental Control System, standard on most PolyScience Refrigerated/Heated Circulating Baths, reduces noise levels below conversational speech at a distance of two meters. In addition, our adaptive environmental technology optimizes performance, reducing overall energy consumption and prolonging equipment life.
Cool Command™ Technology
Achieve the temperature you want, when you want it. Cool Command™ efficiently and quickly extracts heat, even at elevated temperatures, ensuring the most precise temperature control.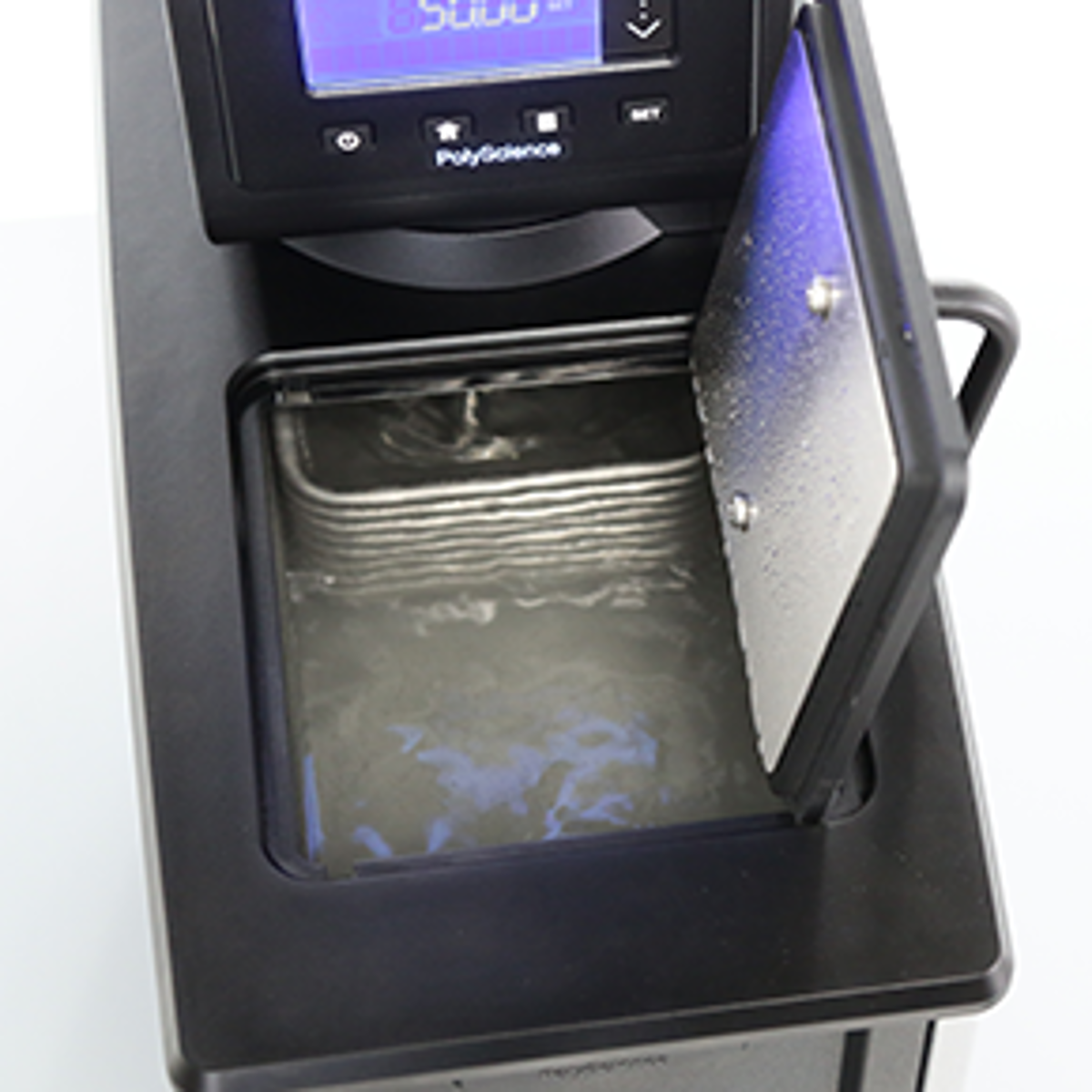 Safe and Reliable
Redundant over-temperature protection, high and low temperature limits and alarms alert you instantly to conditions that fall outside normal operating parameters. Lockout capability prevents unauthorized operational changes.
The elimination of RoHS-specified chemicals substances from fabricated components contributes to a cleaner, safer environment. In addition, all of our baths comply with WEEE, IEC 61010-1, IEC 61010-2-010, IEC 61326-1, DIN 12876 and are CE and ETL certified.
Class III Safety
Our Advanced Series Controllers feature temperature and float shut-off systems meeting DIN 12876-1 Class III standards for use with flammable liquids.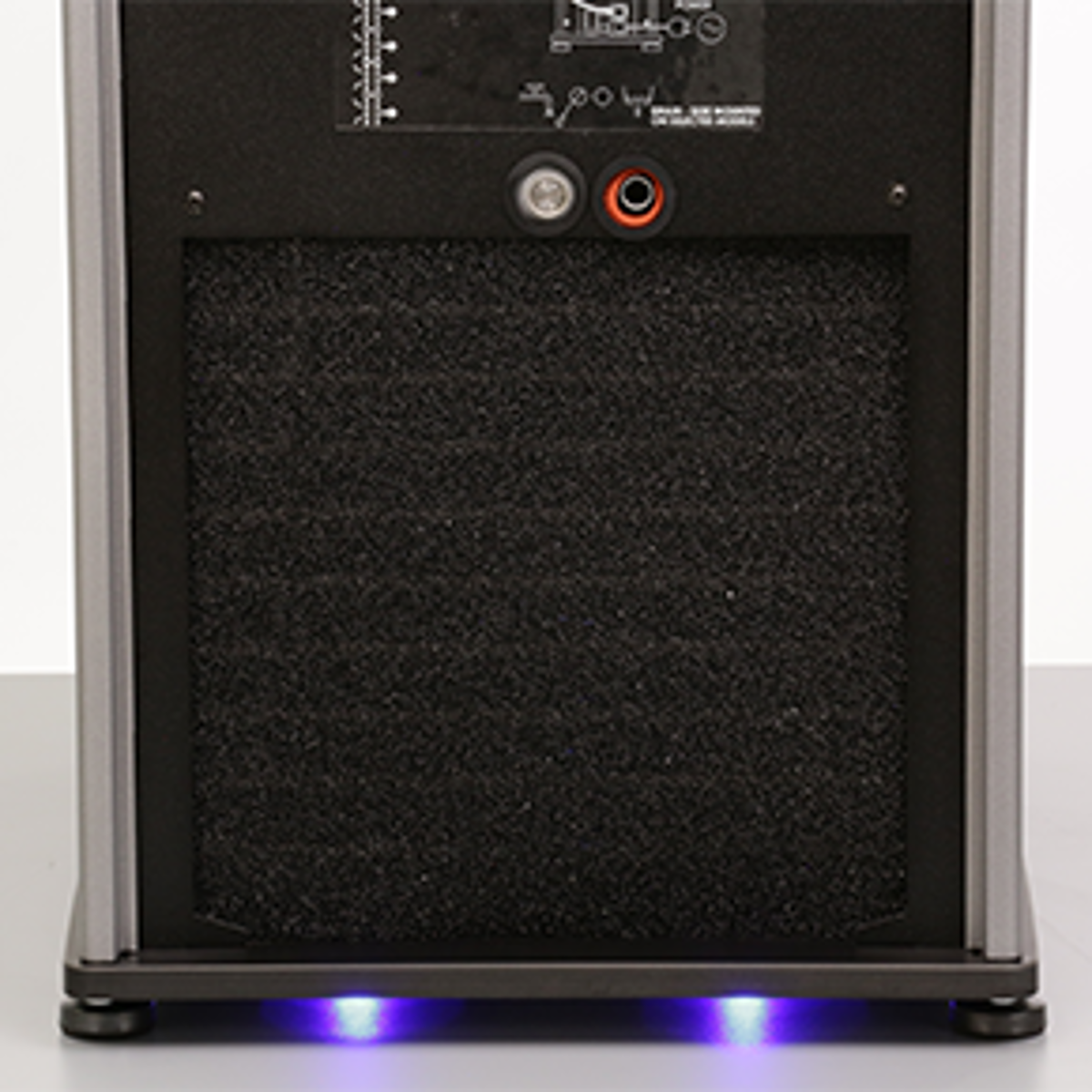 Simplified Setup and Maintenance
The front-mounted drain makes it easy to remove liquid from the bath and clean it. Our washable air filter helps keep the circulator running at peak performance and energy efficient. DuraTop™, and all surfaces, are chemical resistant and easy to sanitize. Setup instructions are printed "behind the grille."