An economical alternative to integrated heating baths for liquid temperatures up to 150°C.
Our Stainless Steel Open Baths feature a controller bridge that rests securely on the deep drawn stainless steel reservoir, yet is easily removed for tank cleaning. The generous bath opening provides ready access to samples and the included bath cover improves stability. Our large SmartTouch display provides a clear view and easy operation with access to selectable home screens and on-screen help. The circulator features time and date event scheduling and automatic and user-adjustable performance optimization.
To learn more about our Stainless Steel Open Bath Systems, download our free information guide here!
Features
Working temperatures from ambient +10° up to 150°C
Advanced Programmable, Advanced Digital or MX Temperature Controller
6, 10, 20 or 28 liter reservoir
DuraTop™ Chemical Resistant Bridge, Swivel 180™ Rotating Controller (on Advanced Programmable and Advanced Digital models)
Lidded opening for optional cooling coil (10, 20 and 28 liter models)
External circulation capability
Complies with DIN 12876-1 Class I safety requirements for use with non-flammable liquids
Includes bath cover for improved stability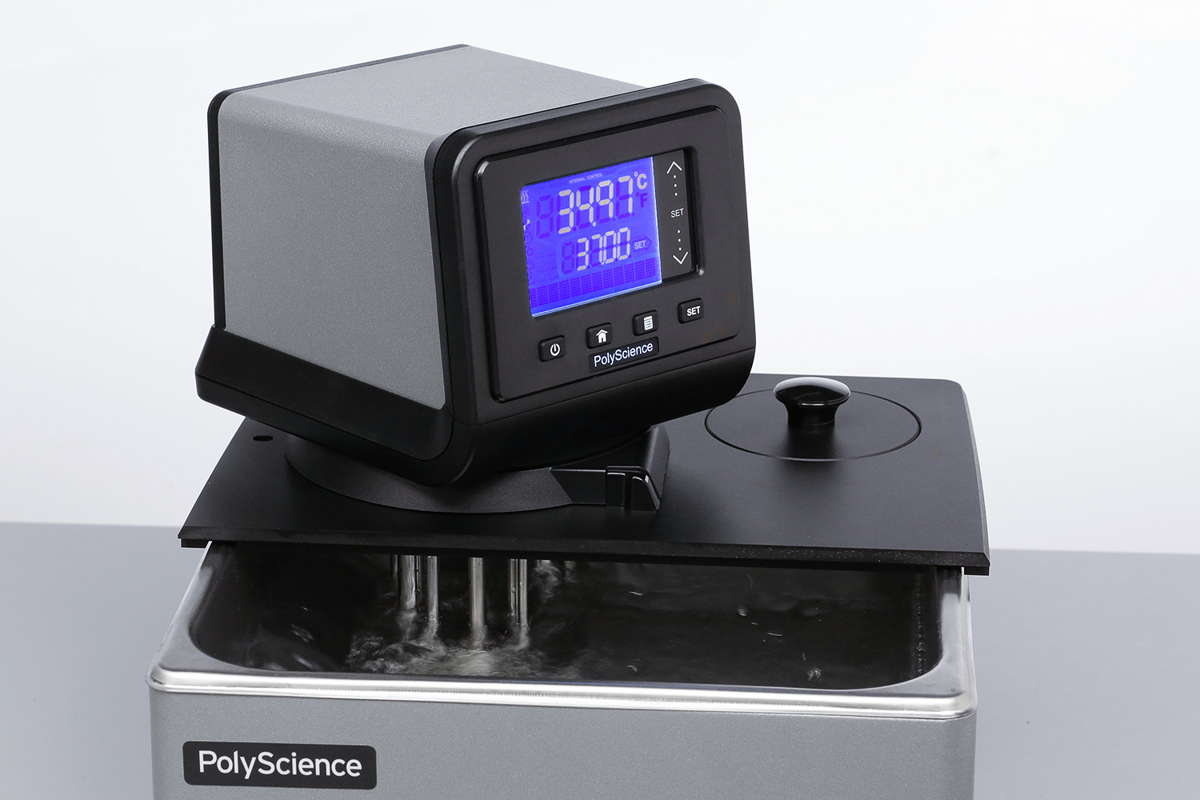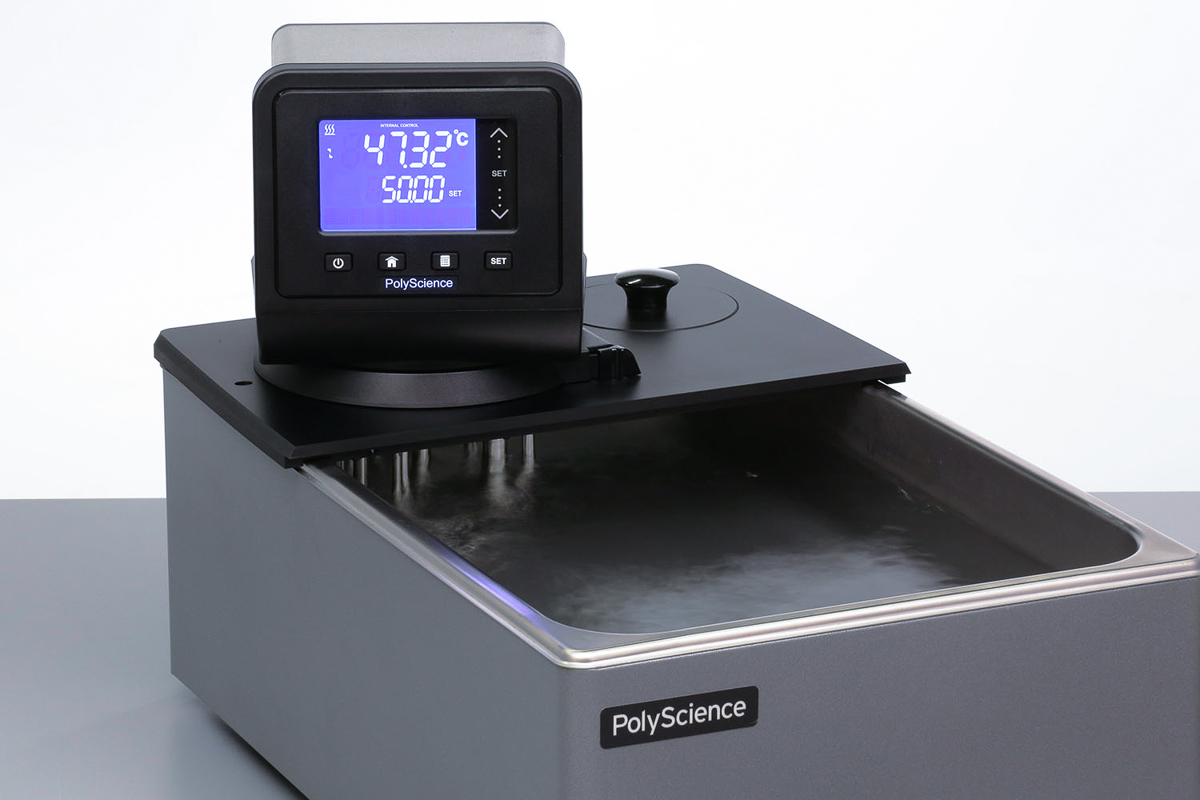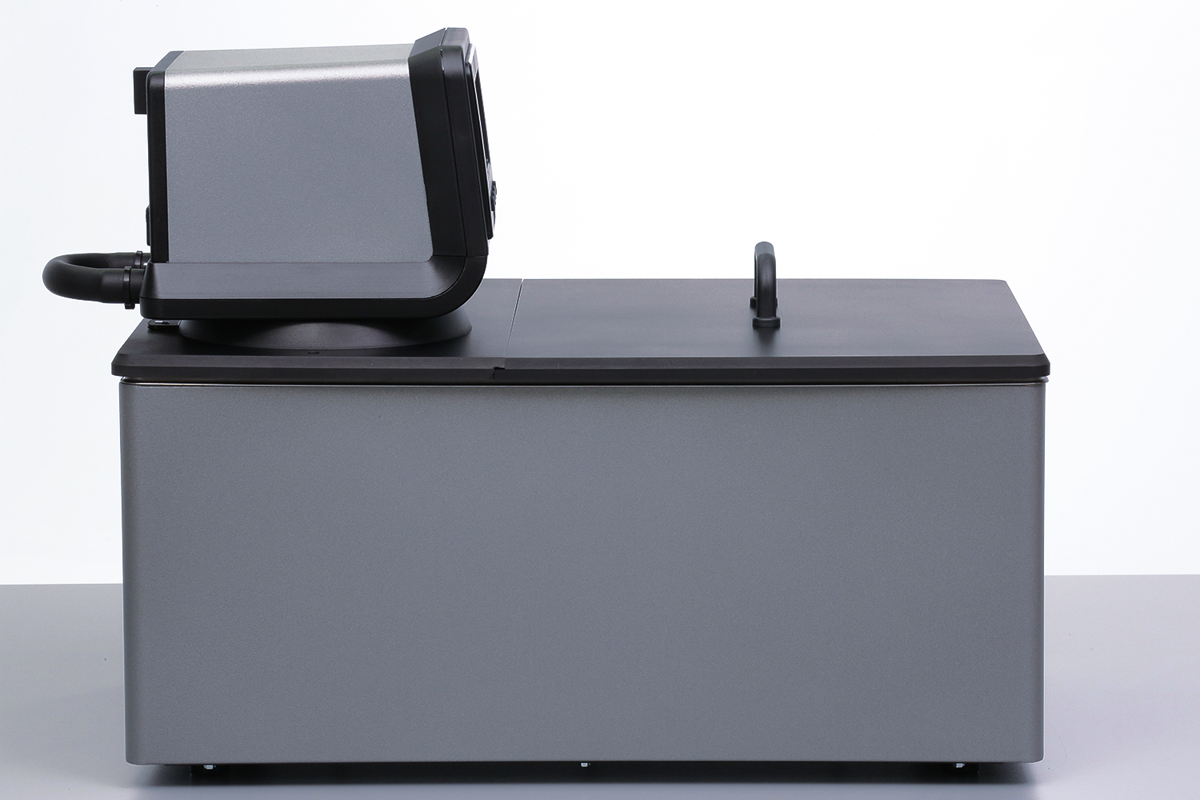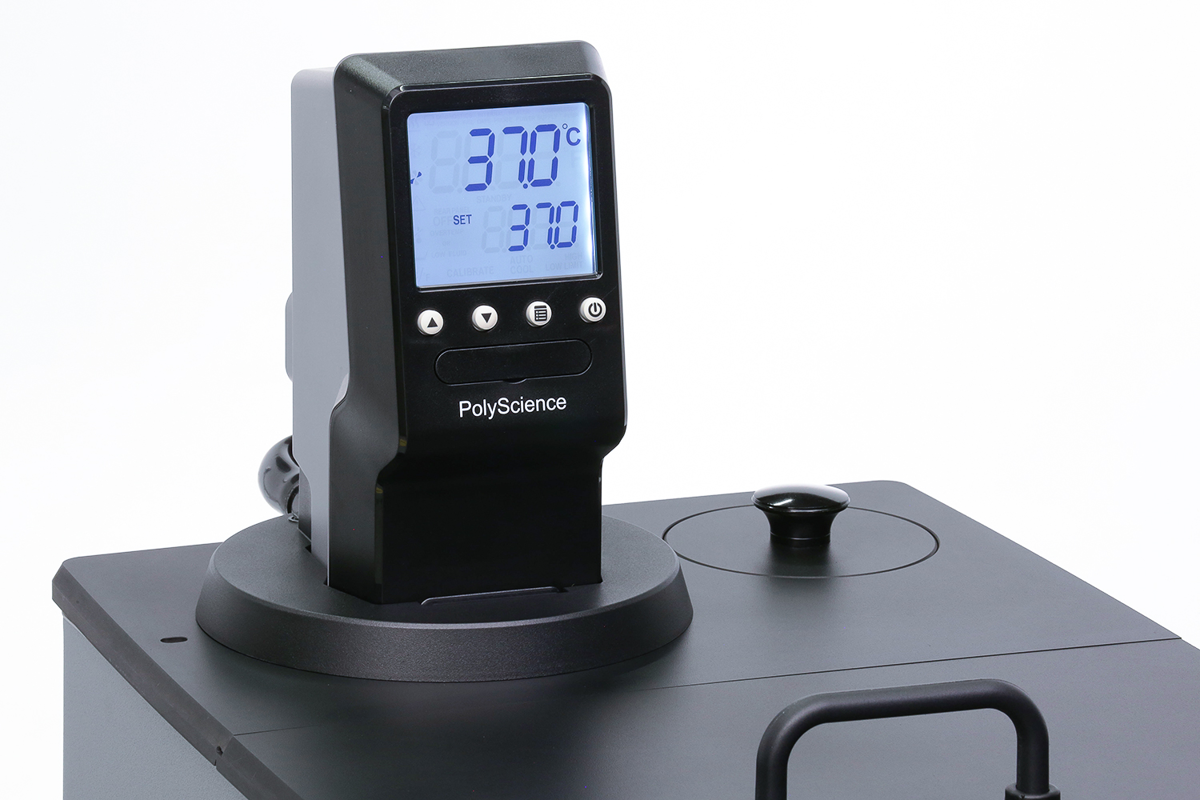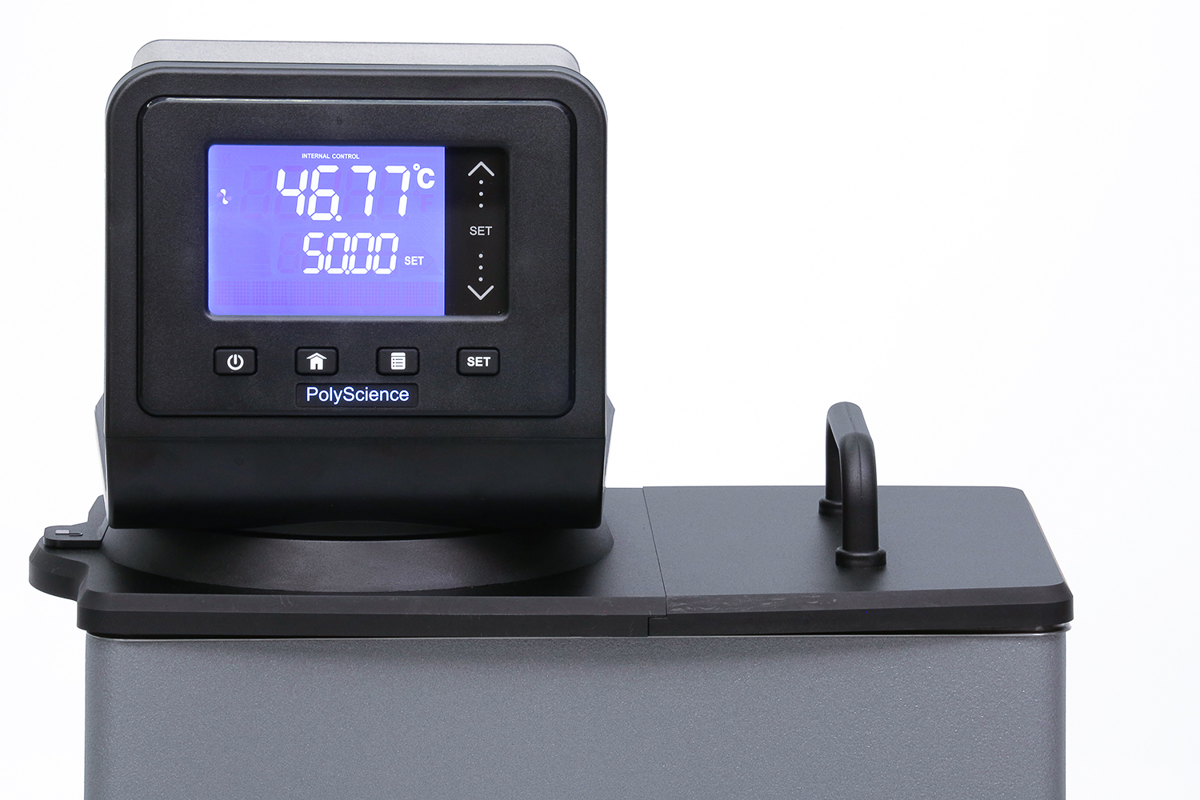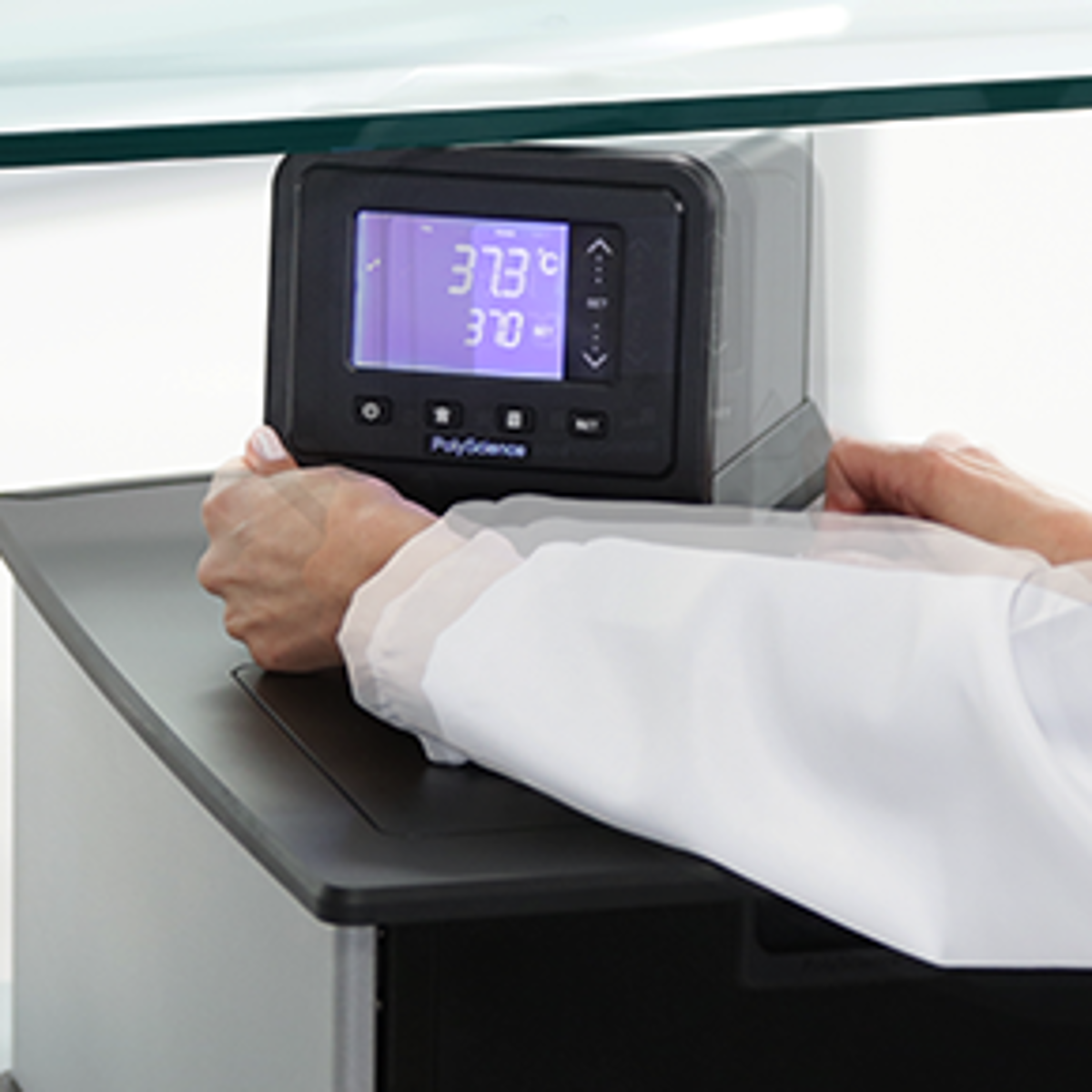 Swivel 180™
Need to position your bath at a different angle or read the temperature from across the room? We've got it covered. The patented Swivel 180™ Rotating Controller on PolyScience Circulating Baths lets you move the extra large temperature display independently from the bath, enabling you to clearly read the display from anywhere within a 180° viewing radius, with the press of a button.
Intuitive and Precise
Our controllers display it all: internal bath temperature, external bath temperature, set-point and more–all on one easy to read screen.
Whether equipped with the entry-level controller or our most sophisticated icon-driven SmartTouch™ interface controller, PolyScience units are extremely easy to use. Clear navigational buttons and menu prompts guide you through setup, making operational and temperature set-point changes simple and precise.
Advanced Programmable temperature controllers guide you through setup and operation using universal icons, on-screen help and logical menus.