A perfect balance between cost and reliability
The general purpose water bath is a fundamental product in the lab. Many manufacturers often sacrifice quality and innovation strictly to meet the demands of a tight budget. PolyScience believes you can have both, as well as convenience, durability and safety. Our general-purpose water baths feature intelligent, fully customizable temperature and duration presets, giving you the ability to program frequently used values that are repeatable at the press of a button.
To learn more about our Water Baths, download our free information guide here!
Digital General Purpose Water Baths
PolyScience water baths are the first baths on the market to utilize a full color TFT display. Our clear hinged gable cover continues to be a standard feature on all of our water baths and the intuitive plain-language user interface offers five selectable languages.
Research, communication and listening to our customers' needs is what drives the innovation to make the line of PolyScience Water Baths stand out from the competition. These intelligent water baths are the perfect blend of control, convenience, safety and, of course, budget.
Key Specifications
Temperature Range: Ambient +5° to 100°C 
Temperature Uniformity: ±0.2°C 
Temperature Stability: ±0.1°C 
Features
Operates in five (5) languages
User-settable High Limit Value
Eco Mode aster timed run is complete
User-settable alarms: audible, visible or both
Displays actual and set point temperature simultaneously
Programmable pre-sets for frequently used temperatures
Integrated timer
Hinged gable cover
Calibration off-set feature
Reservoir sizes from 2 to 28 liters
Reservoir made of 304 Stainless Steel
Reservoir drain (10 liter and larger baths)
Primary and automatic safety thermostats
Also compatible with waterless bath beads
Reservoir Capacity (liters)
Working Temperature Range °C
Part Number for 60 watts Model
Part Number for 50 watts Model
Reservoir Capacity (liters)
Working Temperature Range °C
Part Number for 60 watts Model
Part Number for 50 watts Model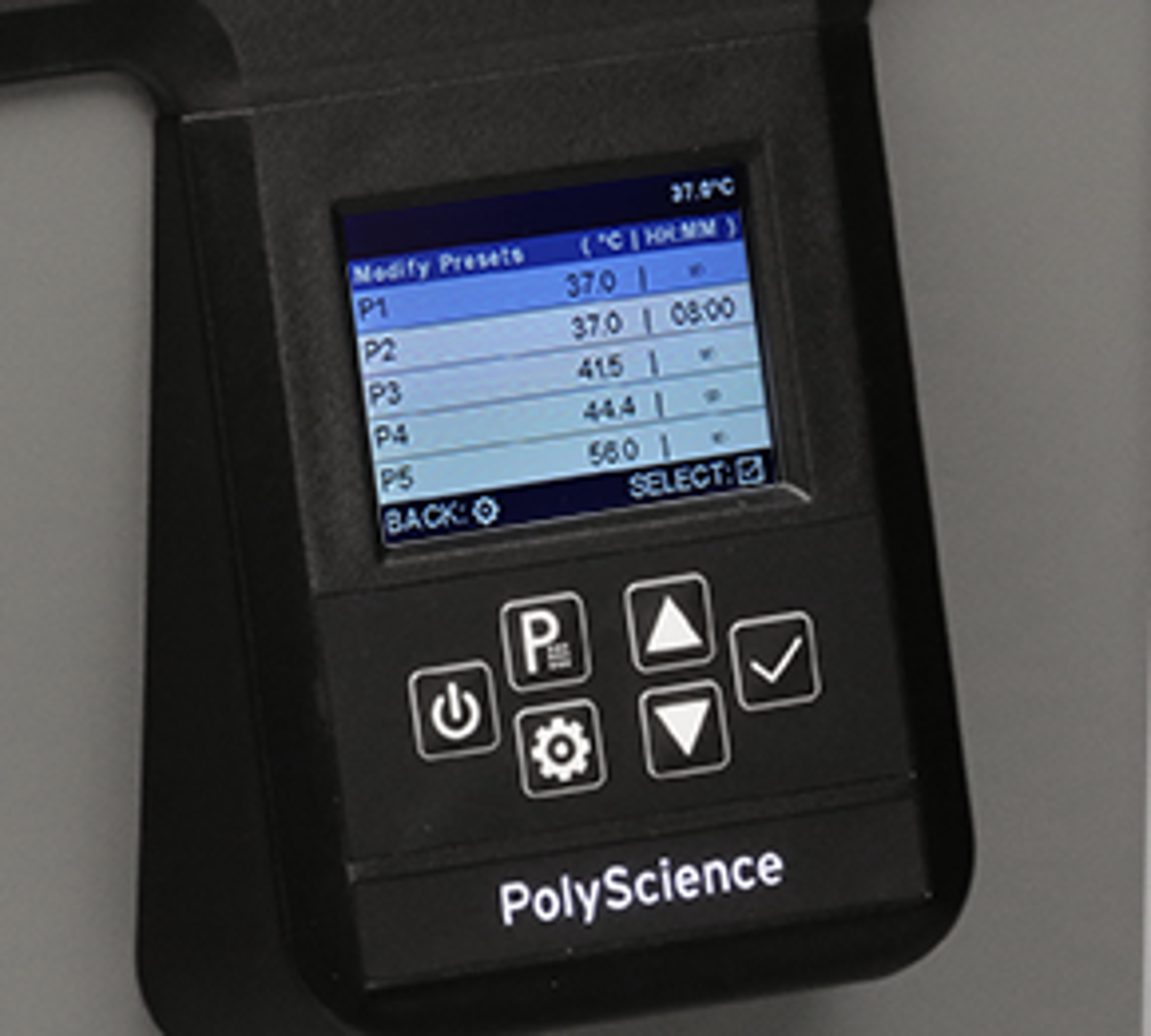 Adjustable pre-sets make selecting commonly used temperatures as simple as pressing a button.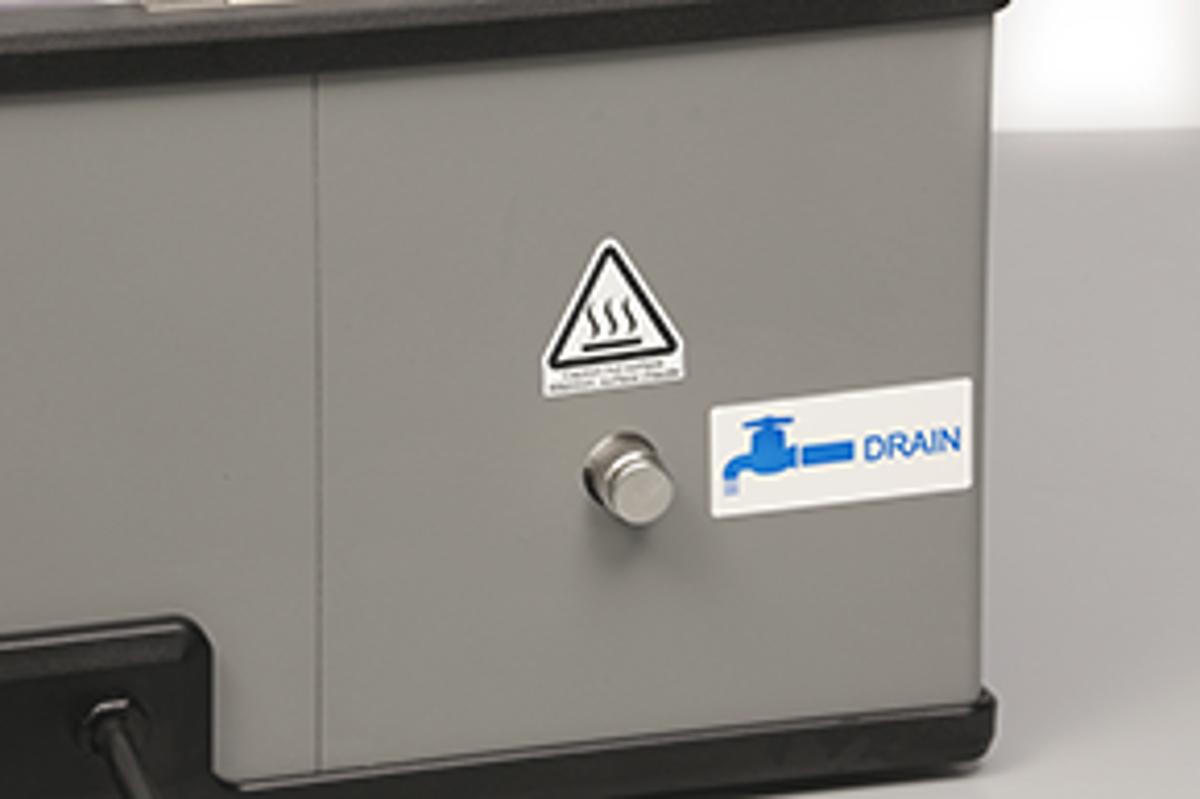 A built-in reservoir drain (on 10, 20 and 28 liter models) allows for easy emptying of the bath.
See-through gabled cover accommodates flasks and other tall sample vessels, tilts out of the way when opened to allow condensate to drain back into the bath.